After completing her training as a silversmith at Neugablonz College for Glass and Jewellery, Isabelle Enders initially gained experience both in restoring and making traditional silverware, working alongside Stefan Epp for several years on the island of Reichenau. She then studied Free Art/Gold- and Silversmithing in the class of Prof. Ulla Mayer and Simone ten Hompel and completed a postgraduate programme in Art and Public Space with Prof. Simone Decker, both at the Academy of Fine Arts Nuremberg. Since 2015 she has worked as a freelance artist and also holds a lectureship at the Academy of Fine Arts Nuremberg.
In her artistic practice, Isabelle Enders deals with the rituals of everyday life.
Her works are mostly action-related objects, which, with their function (or dysfunction), are questioning seemingly well known action proceedings and offer new options.
2018 Dolores, Grassimuseum Leipzig
2015 Kolibri, Grassimuseum Leipzig
2015 Pfefferlinge, Dannerstiftung Munich
2009 Wellpapptrans, Die Neue Sammlung Munich
2008 PfefferMarsch!, Die Neue Sammlung Munich
2007 43 qm. heiße Luft, Luftmuseum Amberg
2018 Grassiprize
2016 Debutant Prize
2014 Dannerprize
2013 Bavarian State Prize
2012-2016 studio grant Bavarian State
2010 Masterclass student
2010 Academy Award, Academy of Fine Arts Nuremberg
2010 Marianne-Brandt-Award "The poetry of the functional"
2009-2013 scholarship, Studienstiftung des Deutschen Volkes
2012-2014 Academy of Fine Arts Nuremberg, Art and public space, postgraduate programme
2006-2012 Academy of Fine Arts Nuremberg, Free Art/Gold- and Silversmithing
2003-2006 experience both in restoring and making traditional silverware, Stefan Epp, Island of Reichenau
2000-2003 apprenticeship in silversmithing, College for Glass and Jewellery, Kaufbeuren-Neugablonz

2019 schlafende hunde festival, Kunsthaus Nuremberg
2019 plotwise, Kunstpavillon Munich (soloexhibition)

2017 Debütantinnen 2017, Academy of fine Arts Nuremberg
2016/2017 handWerk, MAK Vienna
2015 Grassimesse, Grassimuseum, Leipzig
2014 Dannerprize, Schlossmuseum Aschaffenburg
2013 Youngstars, Spogafa Cologne
2013 Talents, Tendence Frankfurt
2013 Zu Tisch, Silber-Sommer-Galerie, IHM Munich
2013 Heißluft Dinner / Performance, TragbarMunich
2012 The Walking Table, IHM,Munich
2012 aussen grau, Neues Museum,Nuremberg
2012 b:east, auf AEGNuremberg
2011 Stand der Dinge 5, Handwerk- und Design-Shop, IHM,Munich
2011 Sürvey - students of theAcademy of fine Arts Nuremberg, Kunstverein Marburg
2011 b:east, NordostparkNuremberg
2010Marianne-Brandt-Award "The poetry of the functional"Dresden, Chemnitz, Leipzig
2010 NN-Artprize, KunsthausNurembergand Musée des Beaux Arts, Nizza
2010 Talente, IHM,Munich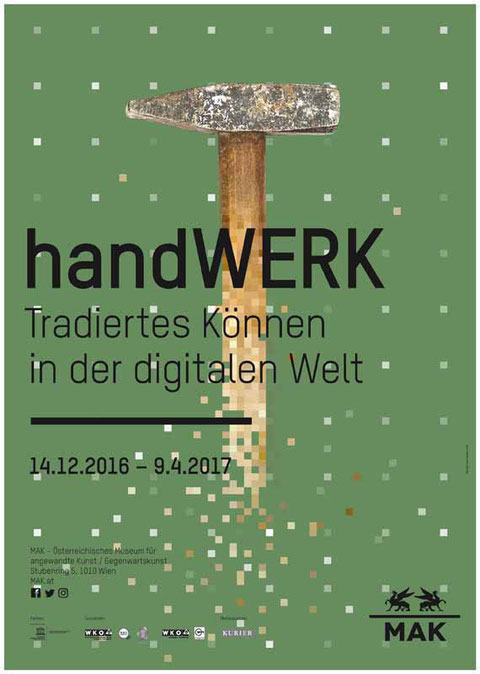 2017 1:1 Isabelle Enders
     essays by Prof. Dr. Florian Hufnagl, Benjamin Lignel und Dr. Harriet Zilch
     design Kai Schmitzer, ISBN 9783000554322
2016 handWERK / traditional skills in the digital age

     Verlag für moderne Kunst, ISBN 978-3-903131-83-5
2014 Dannerpreis 2014
     Dannerstiftung und Deutscher Kunstverlag, ISBN 978-3-422-07279-4
2014 Kunst/Villa
     Verlag für moderne Kunst, ISBN 978-3-86984-094-9
2010 The Poetry of the functional

     Kunstverein Villa Arte, ISBN 978-3-00-032109_2